The Prosecco we know and love today came from the village of Prosecco, a suburb of Trieste. The word "prosecco" is actually Slovenian, from prozek, or "path through the woods". Today, Prosecco production extends beyond the small village, but this is where it all began. Prosecco is exclusively produced in the area spanning across nine Provinces in the Veneto and Friuli Venezia Giulia regions.
Prosecco is made with Glera grapes that are cultivated and vinified on the hills of Valdobbiadene where the famous Valdobbiadene Prosecco Superiore DOCG is born. The Glera grapes were already grown in Ancient Rome.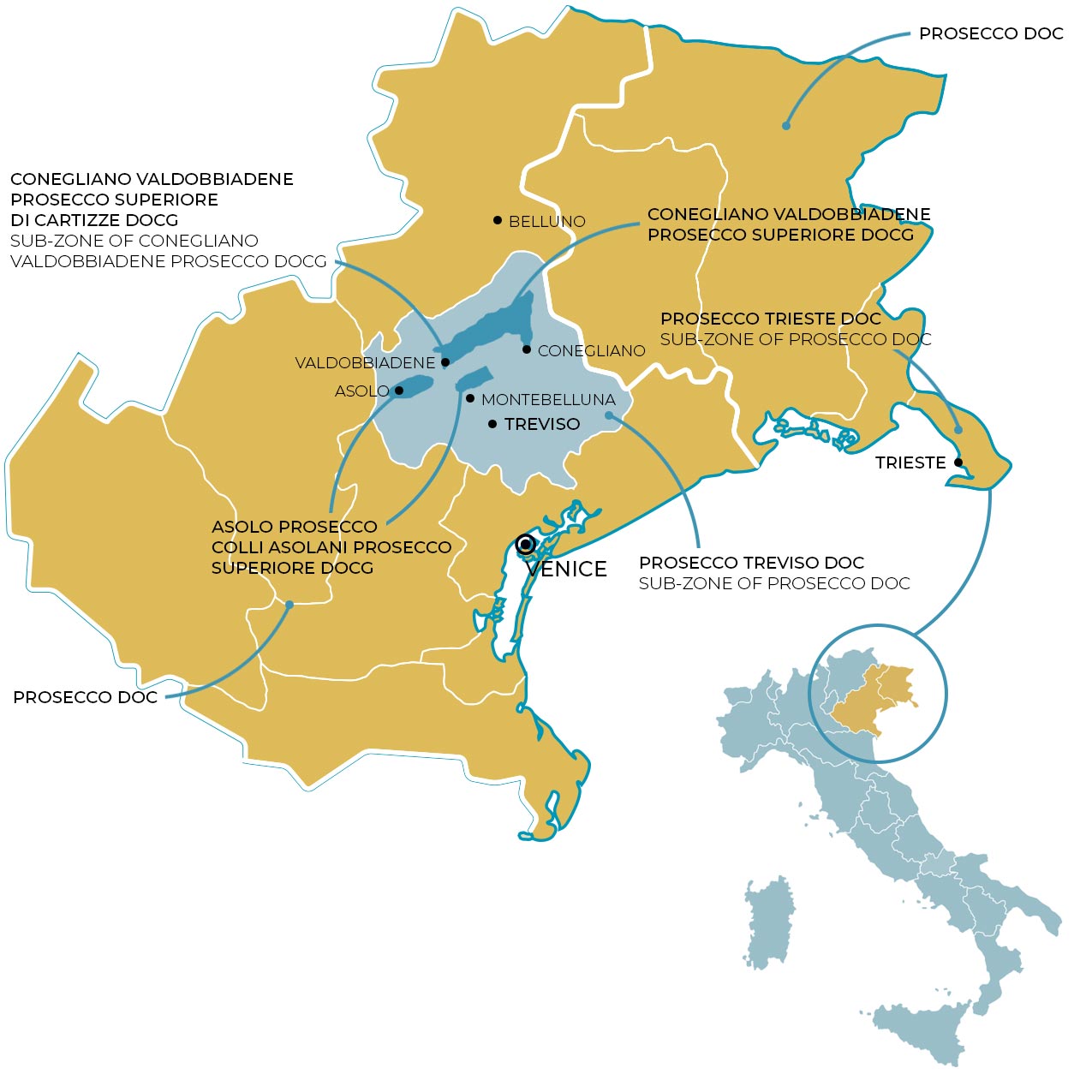 THE PROSECCO PRODUCTION PROCESS (CHARMAT METHOD):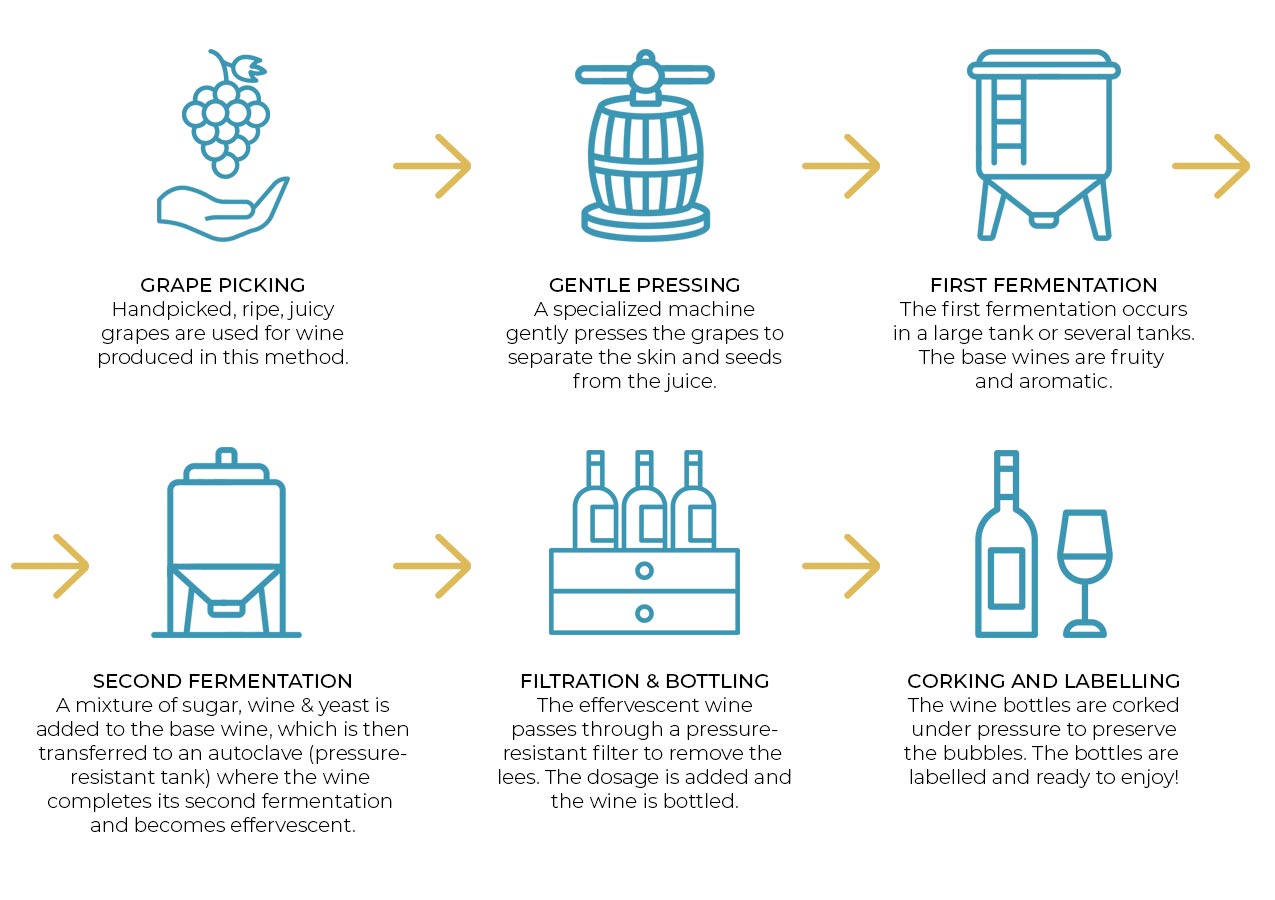 MESSAGE ON A BOTTLE: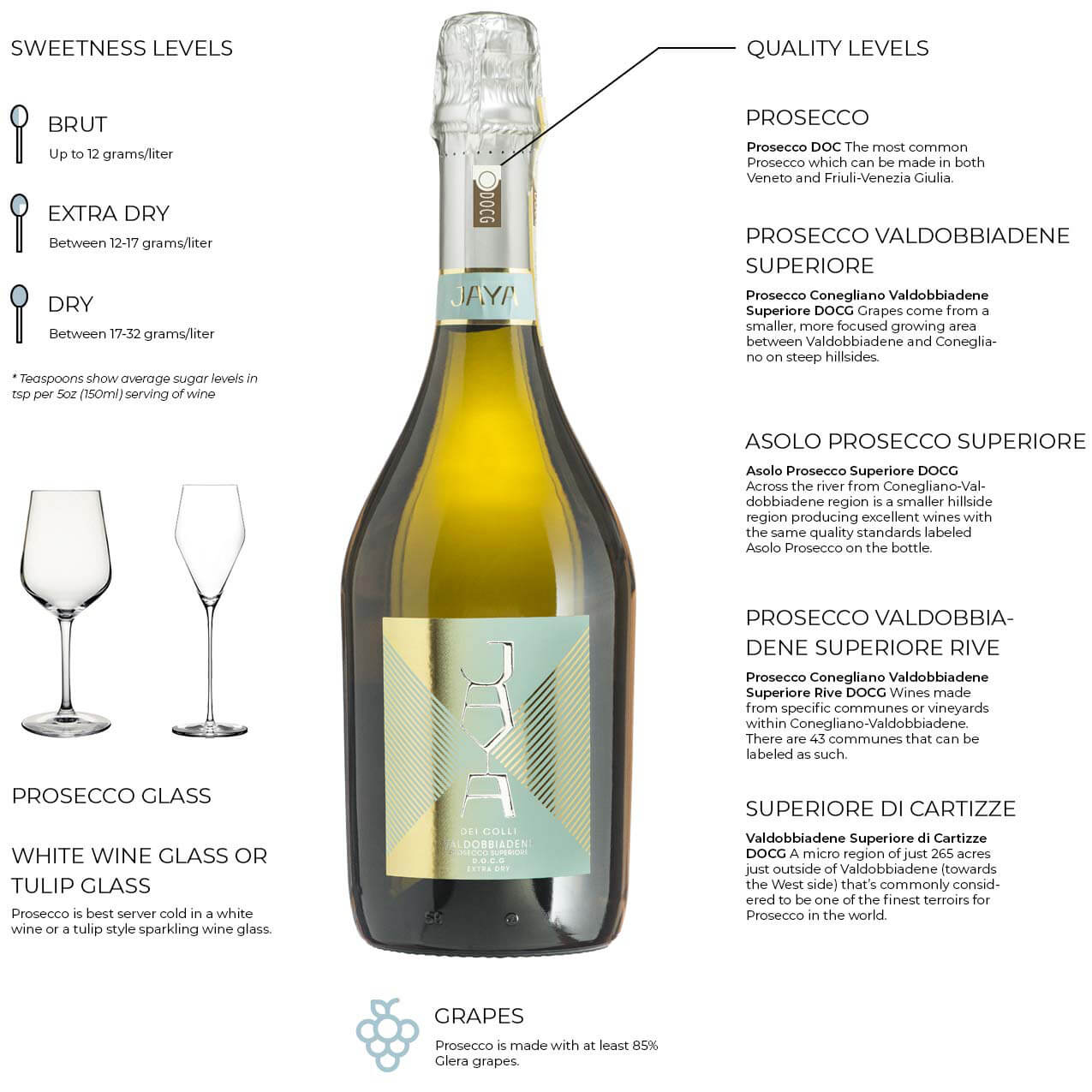 The perfect Prosecco serve:
Place the bottle in a bucket, fill with ice and add water. Leave for 20 minutes at least before serving;
Take out the bottle, remove the foil and loosen the cage by turning 5 to 6 times;
Firmly grip the cork and the cage while rotating the bottom of the bottle with the other hand, rather than twisting the cork away from the bottle. Gently remove the cork;
Fill each white wine or Tulip glass one-thirds full.
Sparkling Wines:
During the last steps of winemaking and unlike still wines, sparkling wines including Champagne, Prosecco and Cava will add a small amount of sugar, usually in the form of concentrated grape. For this reason, sparkling wines will consistently offer the sweetness level indicated on the bottle qualified by Brut, Extra Dry and Dry.
Cellaring wine:
The ideal wine storage temperature is between 12-15°C. Prosecco bottles should be stored standing.